The magnetic drill press is a portable drilling machine with an electromagnet or permanent magnet base. After energization, the electromagnet on the base of the magnetic drill generates a magnetic field, which is adsorbed on the steel. Then the motor runs at high speed to drive the drill bit to drill the steel plate or metal.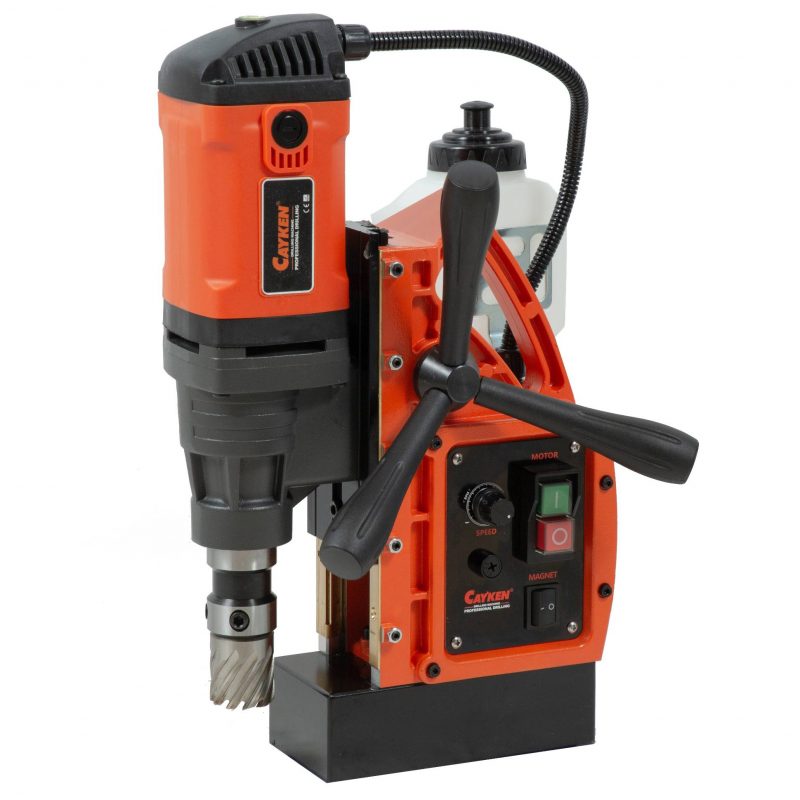 The magnetic drill relies on the adsorption force of the magnetic base to perform drilling operations from different angles. Because of its small size and high power, it is extremely efficient. The magnetic drill solves the problem of removing waste and slag from pipelines and drilling holes in steel plates. Therefore, magnetic drills are widely used in some large-scale subway construction, large-scale equipment maintenance, power plant maintenance, and pipeline engineering.
Most of our customers will buy vertical magnetic drills rather than horizontal magnetic drills. Vertical magnetic drill machines generally weigh about ten kilograms and have handles. Users can just grab the handles and lift them to work in the field or at high altitudes.
For over 25 years, the CAYKEN group has been striving hard to improve product quality and user experience. In the past 2020, CAYKEN has made progress on magnetic drill press powered by battery, which means you are closer to use CAYKEN magnetic drill cordless, making more possibility to your work. For now, the battery for the magnetic drill is much more powerful and energy-saving.
If you want to get further details, please feel free to contact the sales department in CAYKEN!